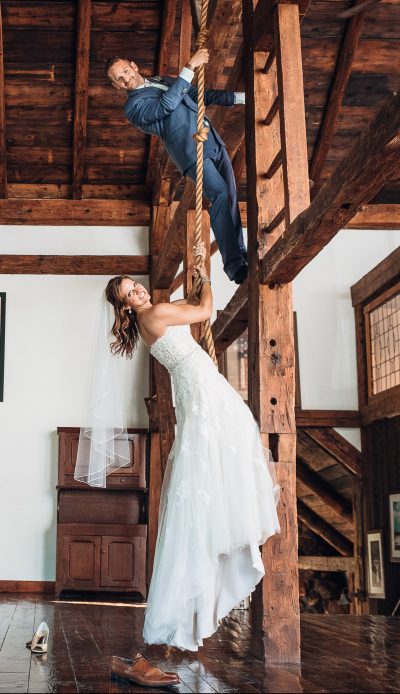 Urban Fit, Inc. was started by Carl Beigler and Tara Pendergraft Beigler, two local entrepreneurs with a passion for fitness that transcends the "typical" gym. Both Carl and Tara have engaged in various fitness programs their entire lives and while they have enjoyed many of the local fitness options, they recognized there was still an opportunity for a unique place where adults of all ages and fitness levels could be challenged and engaged in a way where fitness becomes not just a means to an end but a lifestyle and a fun one at an affordable price.
Carl is a Certified Personal Trainer, TRX Instructor and Nutritional Coach.  Tara is an ACE certified Group Fitness Instructor, a certified Spartan SGX Coach, has a BS in Business and Health Administration with a concentration in Exercise and Nutrition Science and has done post graduate work in advanced integrative fitness and nutrition.
Where does the name Urban Fit come from? Co-owner, Tara lived in Manhattan for 5 years and while there had access to some of the most advanced and creative fitness options available ranging from intense Military Boot Camp programs to refined programs such as Reformer Pilates and the Barre method. When Tara moved back to the local area, she quickly realized such programs did not exist in the Philadelphia suburbs and sorely missed the vast number of fitness choices she had in NYC. So I guess the expression goes that if you can't find it build it! (or something to that effect) so that is exactly what they did and what resulted was "Urban Fit, Inc." named in honor of the idea of creating a unique fitness experience in the suburbs that up until now could only be experienced in a large city.
MEET THE TEAM
The Urban Fit certified trainers come from all walks of life and experience ranging from the military, police and fire rescue to advanced level yoga and Pilates instructors.  Each trainer brings something different to Urban Fit so that each client can benefit from the variety of talent and experience.  While they will challenge you to push yourself out of your comfort zone to advance and achieve fitness levels you have never achieved, they will do so in a fun and motivating way so you will crave the workouts and want to come back again and again.  One of our goals is that we reduce the "clock watching" we see happen in other gyms.  We want you to get done the workout and say "I can't believe it is over, that didn't feel like an hour".   Come meet our amazing (and adorable - since we don't mind saying) Urban Fit trainers and have the time of your life while reaching fitness levels you never thought possible!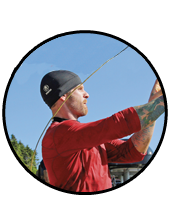 Carl Beigler -
 Carl is a Certified Personal Trainer, TRX Instructor, CrossFit® Level 2 Coach and Nutrition Consultant. In one class with Carl you will see the undeniable passion behind his always creative and challenging instruction – he is more than a fitness professional, he is a fitness enthusiast. It is Carl's personal interests and hobbies surrounding health and fitness that drive his profession. As Co-Owner of Urban Fit, Carl embodies all of our core values. He is a seemingly ceaseless source of not only knowledge but of support, motivation, and positivity. It is Carl's fuel for fitness that keeps him running with the Spartan Elite outside of the gym and keeps his clients coming back for more at Urban! Every class with Carl is chance to learn how far you can push yourself to obtain goals you may have never thought possible.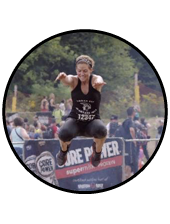 Tara Pendergraft Beigler -
 Tara is an ACE Certified Group Fitness Instructor a certified Spartan SGX Coach and Spartan Obstacle Specialist. She has a BS in Business and Health Administration with a concentration in Exercise and Nutrition Science and has done post graduate work in advanced integrative fitness and nutrition. An entrepreneur in every sense of the word, Urban Fit may not be Tara's first business venture but it is first to encompass everything she is passionate about personally. Tara is not one to sit idly by when there's a challenge in front of her. Heck, Tara's not one to sit, period. Clients come in to Urban Fit every day with goals they want to accomplish, Tara wants to get you to that goal. In a class with Tara you'll be met with lots of energy, endless encouragement, constructive feedback and her genuine interest in improving your health and fitness.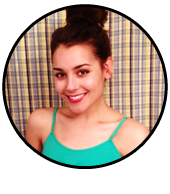 Jessica McPoyle -
 Jessica has been practicing Pilates for the last 15 years and in 2009 became a Certified Mat Pilates Instructor I, II and III to share her unique style. Classically trained in ballet, jazz and tap she returned to her roots and became a certified Barre instructor in 2013. Though Jessica is always poised and composed in her instructor demeanor, she doesn't shy away from rugged physical challenges like completing multiple levels of Spartan adventure races and participating in long distance road races. While training classes heavily focused on the mastery of basic movements and positions, Jessica manages to bring an element of fun and freshness that you won't find anywhere else!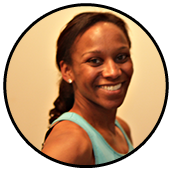 Marquita Feldman -
 If you want to have fun, smile and workout at the same time, Marquita's training is what you need. Marquita can push you to your limits and keep you wanting more with her energizing routines and positive energy. With 11+ years as a Group Exercise Instructor and Personal Trainer her creativity and skills are constantly growing. Being an ACE certified group exercise instructor as well as holding certifications in Barre Basics, Zumba, Schwinn Cycling, YogaFit, BodyPump, Pilates and TRX, Marquita has a lot to offer. Marquita teaches so she can share her love for fitness and health with others. When she is not teaching she plays soccer and spends her days running after her little girl Mikaela.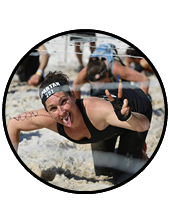 Kathy Bareuther -
 After the birth of her second child, Kathy worked incredibly hard to transform her physique and was proud when that hard work paid off. Kathy wanted spread that good feeling to others looking for their own transformations so she became an AAAI Certified Group Fitness Trainer and is now a certified Spartan SGX Coach too! Kathy remains dedicated to her own physical health (she can often be seen walking around her neighborhood with a Home Depot bucket filled with rocks, stopping at various points to do burpees) and to helping others meet their fitness goals. Meticulous and creative, one of Kathy's favorite ways to spend her free time is designing new workouts! Kathy's high energy and intense passion for fitness is contagious in her classes. After one you'll be hooked, just like she is!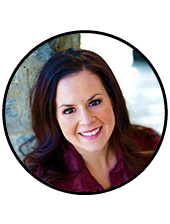 Karen Martin -
Karen Martin - Karen is energetic, determined, competitive and always up for a physical challenge. It's these qualities that ultimately led her to becoming a yoga instructor. Karen's yoga journey began in 2011 at her first Power Yoga class – she was instantly hooked! The realization of how our minds and bodies are connected and what the two are capable of accomplishing together, drove her to seek teacher training. Through an amazing journey studying the ins and outs of Yoga, Karen became a Yoga RYT200 Certified Instructor. In Karen's classes, you can see that Yoga is truly a genuine passion of hers. She is always excited to try the next challenging posture and teach others how to get there as well. Karen says her "happy place" is on her mat and if you take a class with her, you're likely to find your own happy place too!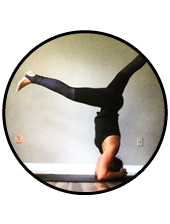 Rachel Hack -
Rachel completed her 200-hour teacher training at Dana Hot Yoga under the guidance of Lisa Mitchell. Rachel believes that yoga is a process of self-transformation, self-acceptance, and self-exploration. She quickly became devoted to her yoga practice when she started to notice how yoga was changing her life by making her mentally and physically stronger, as well as more calm and balanced, on and off of the mat. In Rachel's class, you can expect a flow that links Ujjayi breath with movement, while quieting the thinking mind and challenging the working body. She also believes that yoga is accessible for everyone. Her classes are upbeat, welcoming, and fun.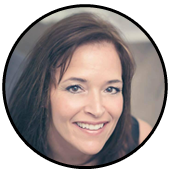 Beth Kurian -
Beth started coaching CrossFit® in 2012. She is a Level 2 Certified CrossFit® Coach with additional Certifications in Olympic Lifting and Endurance. To say Beth has a love for fitness is an understatement! She is also a Certified Personal Trainer, Group Fitness Instructor, Boot Camp, Spinning and Yoga Instructor. Personally, Beth is a passionate athlete who has competed in marathons, Ironman Triathlons, Tough Mudders, Spartan Races and more. Beth radiates positivity and is a natural motivator making her a perfect addition to the Urban Fit Training Team!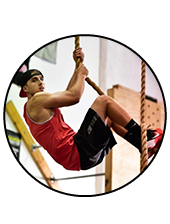 Andrew Coyle -
Andrew has been a multi sport athlete his entire life. He started weightlifting for football in 7th grade and ended up playing in college at East Stroudsburg University. But it was not until after college that Andrew was introduced to CrossFit and it changed his life for good. Before CrossFit he was just lifting and doing the same routines week after week without seeing any results. As soon as he did his first WOD he knew this was for him. He went on to receive his CrossFit level I and II certification and realized his passion for the sport. Andrew loves seeing his peers push the limits of their bodies and surprise themselves on how much they really can achieve. Andrew plans on continuing to expand his coaching skills and using them to impact the lives of everyone around him.