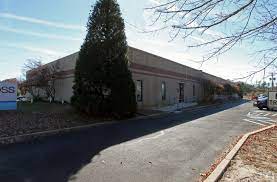 Urban Fit, Inc.
2294 North Penn Road
Hatfield, PA 19440
(Located in back unit of the Micross building right next to Sports XL)
Main:  267.645.9139
Fax:  212.918.9074
info@urbanfitinc.com
HOURS
Monday - Sunday: open at least 15 minutes before and after each class
CLICK TO SCHEDULE A CLASS
IN CASE YOU'RE WONDERING...
Kids Programs  Kids 10 years of age or older can join their parent or guardian for many of the classes on the schedule sharing their parents membership or class package.  We also offer private group training for kids, birthday parties, team cross training and more! Please contact us via the form above for more information!
Snacks & Drinks Bottled water and replenishment drinks are available for purchase at the front desk.
Parking There is ample parking surrounding
the facility.
Showers & Changing Rooms There are two bathrooms in new facility and two more containing showers being added within 1-2 months.